No true-blooded American should ever miss an opportunity for half price pizza, especially in our nation's capital.
When DC teams win big, your entire Papa John's order is half price the next day. This app will send you a simple alert whenever the promotion is in effect, including the code to use.
You can set what time of day you want to receive the alert, and you can use the app at anytime to check yesterday's scores. And, of course, to answer life's eternal question...
Is Pizza Half Price?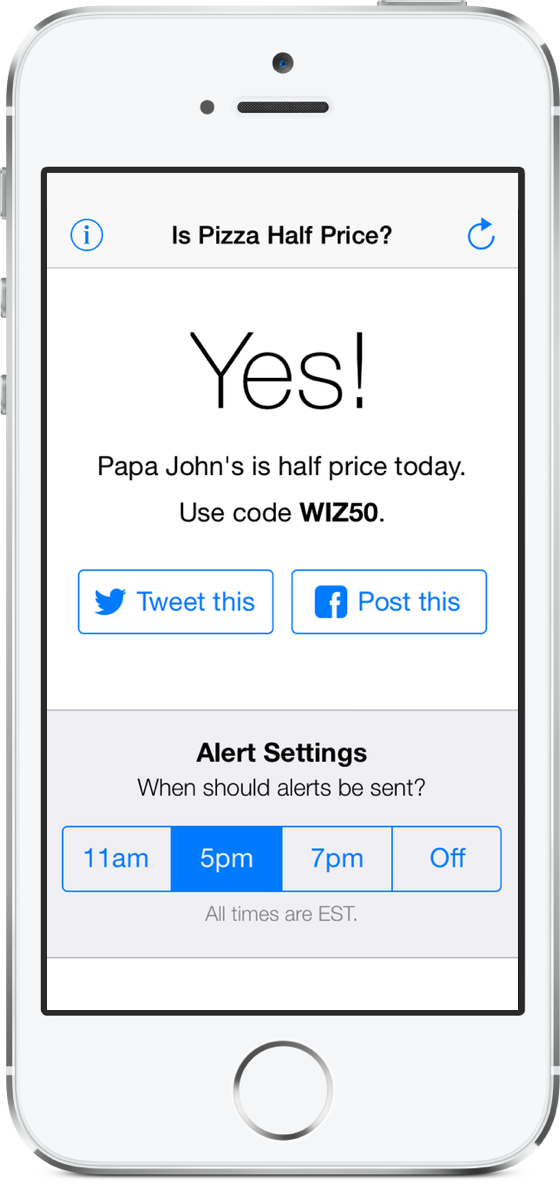 Daily alerts whenever pizza is half price.
Yesterday's results at a glance.
Completely Free.